Why am i not getting a job? 5 Likely Reasons why!
It is pretty natural to wonder, 'Why am I not getting a job?' when you have applied for hundreds of positions and keep getting no replies. You can feel as though you are an isolated case when in reality, many others have experienced the same thing.
Introduction:
Job seekers ask the age-old question: Why am I not getting a job after an interview? Getting a job is hard when you have no experience or network. There are a few reasons that could be holding your job selection back.
According to the reports, employers read only 30% of resumes. That is why it takes 90 days to land a job after submitting your resume.
Here's why so few applicants get jobs and what you can do about it.
Top 5 likely reasons why you did not get the job:
1. You lack the domain knowledge
If you're sitting there wondering, "why am I not getting job offer?, the primary reason is that you have not worked on your skill set and do not possess the domain knowledge. An amateur or fresher must build that capability only through projects and experience.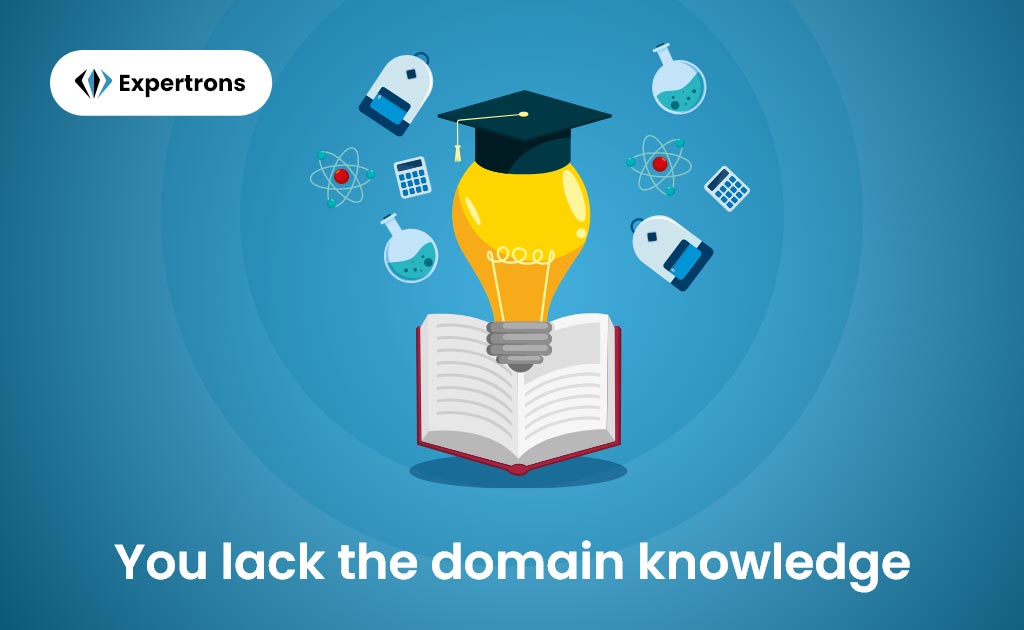 TIP: Upskilling your skillset is a great way to stay employable. Try Expertrons 100% Job Guarantee Program where you get to shape your soft skills and domain skills in your field.
2. You are either underqualified or overqualified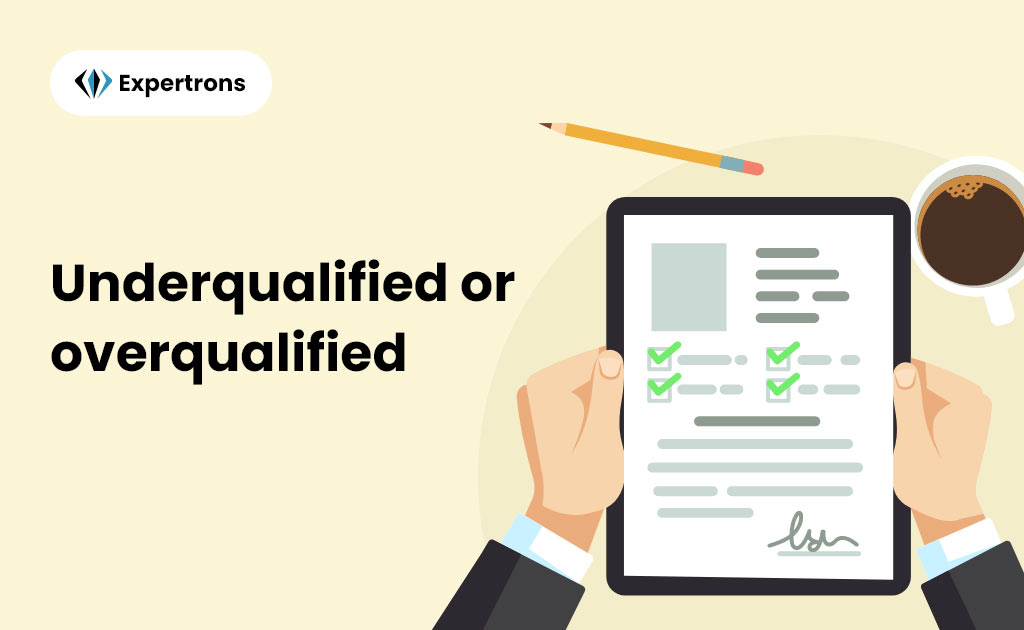 Your experience can show in interviews, and if you are overqualified or lack the skills employers seek, this can show in interviews. As a result, the recruiters may feel you are a wrong hire, or you won't stay, leading to a turnover.
TIP: Be proactive as it's a great skill to show potential recruiters.
3. You are not offering more than one skill.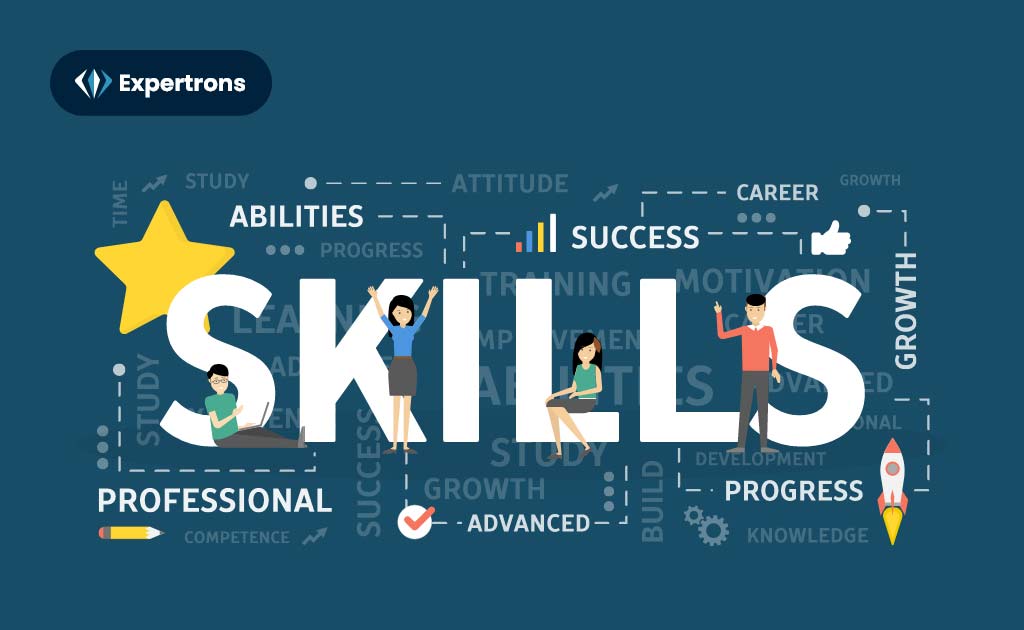 TIP – Identify your hidden skills and the kind of career best suited for you; our employability test will help you find exactly where you stand, which is vital to know as you make a career decision.
Click here to start your employability test ➡️
4. You are focused too much on compensation
It's essential to articulate your value to the role and demonstrate that you have considered why you are a strong fit for the position. It would help if you also were prepared to explain your decision-making process regarding salary/benefits and not seeking promotion.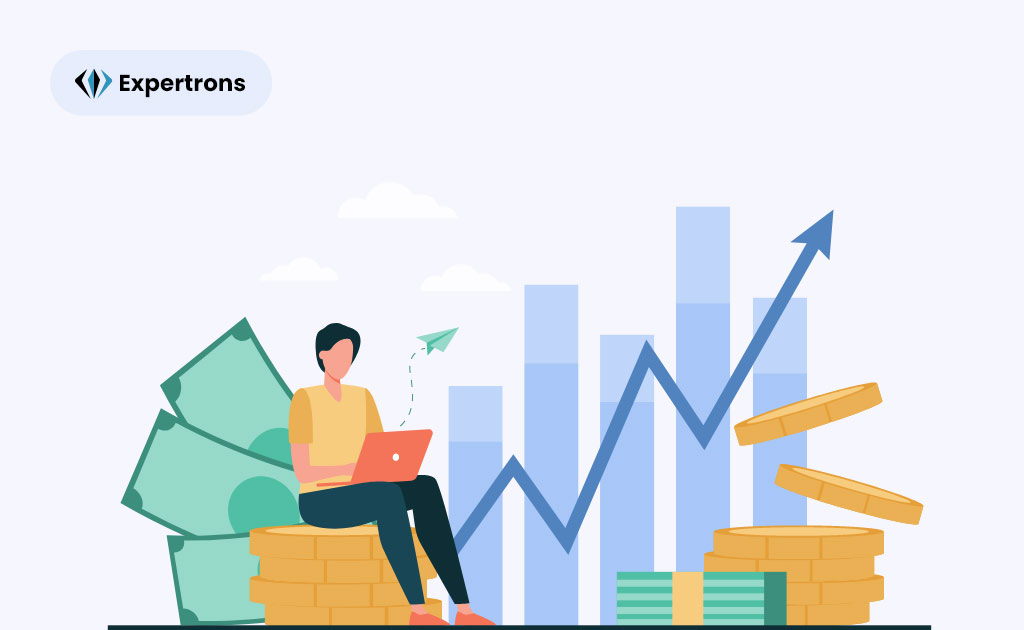 If the job is a lateral or downward move, you must explain your motivation and be persuasive that you are not just focusing on the package. In particular, they may prefer to hire locally instead of paying for relocation if you are travelling from out of town or overseas.
TIP: Explain your motivation than just focusing on the package
5. You did not do your company research
The interviewer can see how well-informed you are about the company during the interview. It makes you unique when you take the time to learn about the company, their offerings, and their goals.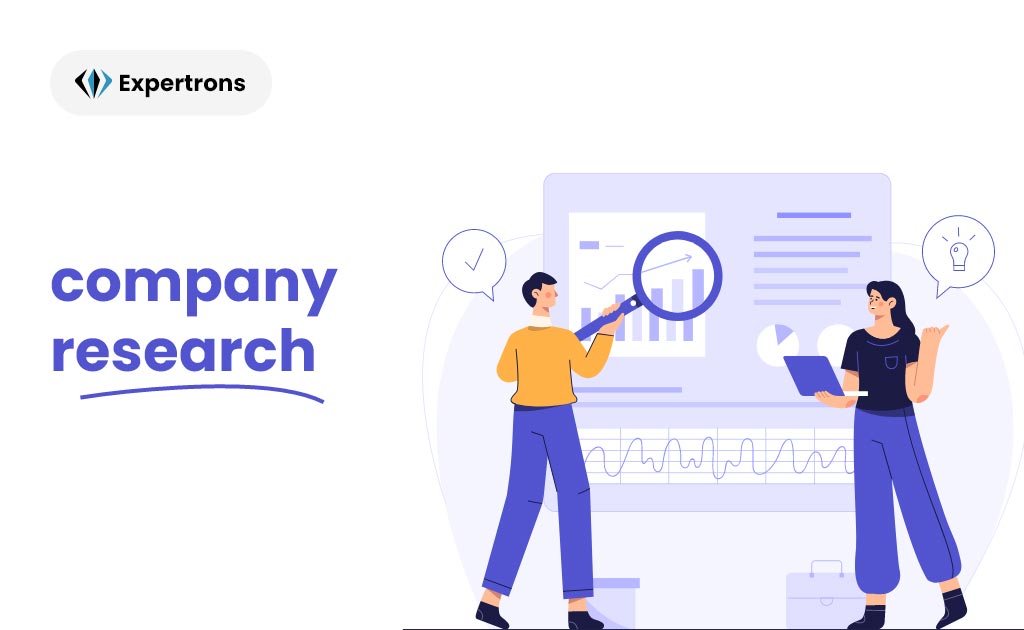 Generally, only candidates who make efforts to familiarize themselves with the company are picked.
TIP: Study about the company & think if you relate to it
Also read – Got your first interview? Pro tips you need to know
Key takeaway:
With all of that said, do not give up. You have what it takes to succeed than just thinking, 'why am I not getting a job in my field', you need to figure out how to get back on track. One good way to start is to get the proper career guidance; there should be no reason that you ever spend another unemployed night!
Thankfully, with Expertrons training courses in soft skills & technical skills, you can learn the necessary expertise to get your dream job. With our regular assessments, live projects and resume-building activities, you can learn on your terms and at your own pace.
Be ready to bag your dream job!