What does the future of e-learning look like?
We're heading into an e-learning future! Agree?
Studies show that employees that receive e-learning are more engaged, retain more information and are more productive.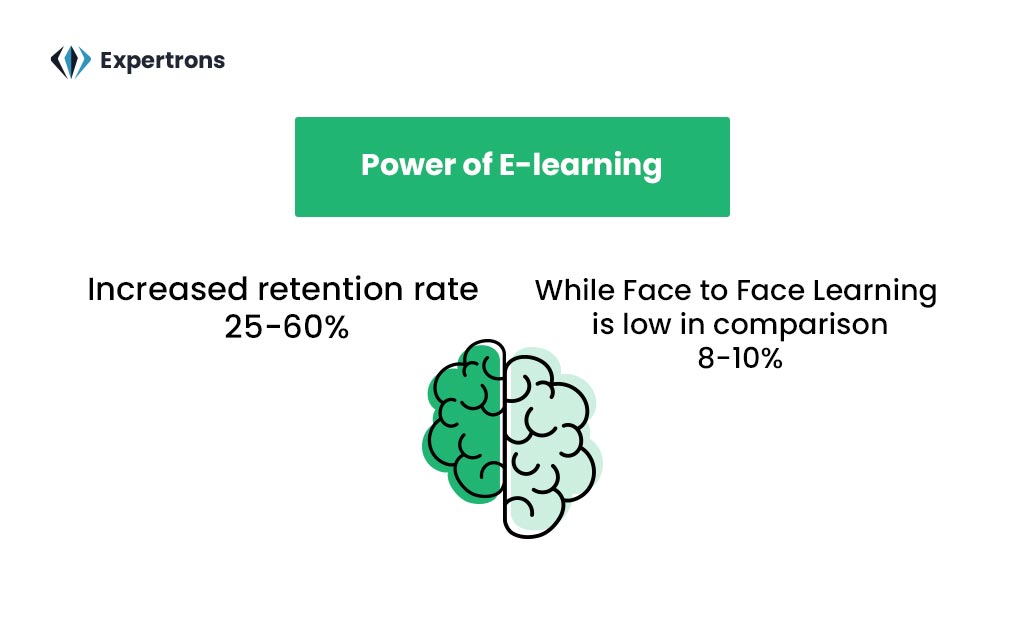 According to research by the Research Institute of America, e-learning boosts retention by 25% to 60%, while traditional methods only boast 8% to 10%.
It's time to learn what is e-learning all about –
What is e-learning?
E-learning is the delivery of learning and training through digital resources. It consists of teaching in or out of the classrooms with the use of computers and internet. It is generally used in a classroom setting to support learning and teaching.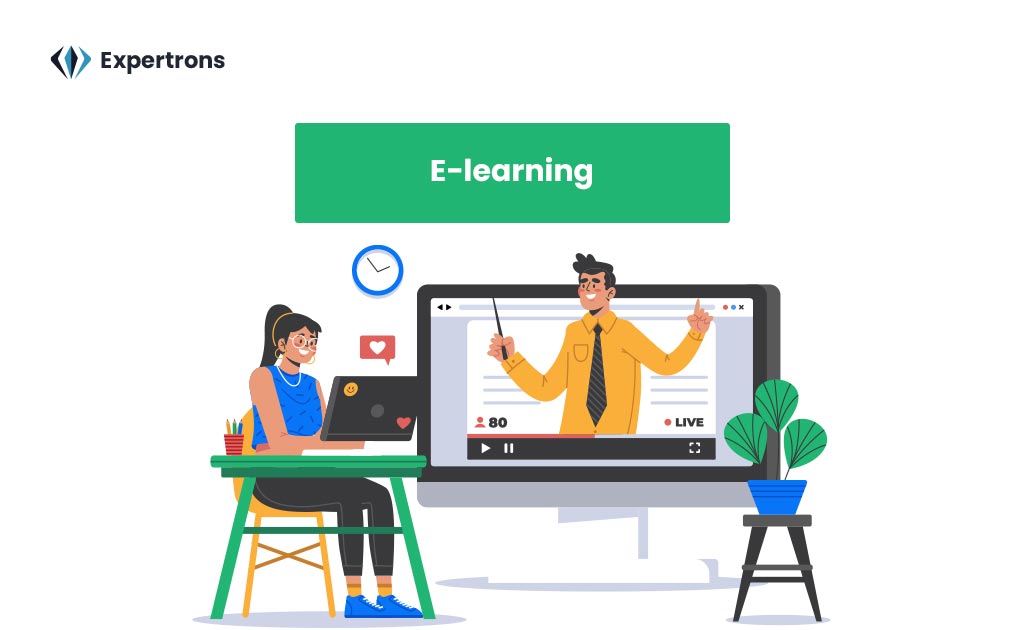 Online learning is valuable because it allows students to access information from anywhere at any time. Learning by video and audio enables learners to hear and see others speaking, demonstrating or discussing.
In this post, we'll analyse some current e-learning trends you should be aware of and if you want to learn more about the next generation of learning formats with their benefits. Continue reading!
We've all heard the benefits of e-learning, but how can it help your business?
What are the benefits of e-learning?
Here are our top 4 –
Better scalability: By enabling employees to access your training anytime and anywhere, e-learning leads to a more flexible organisation.
Increased revenue: e-learning allows businesses to reach a broader customer base with increased revenue growth potential.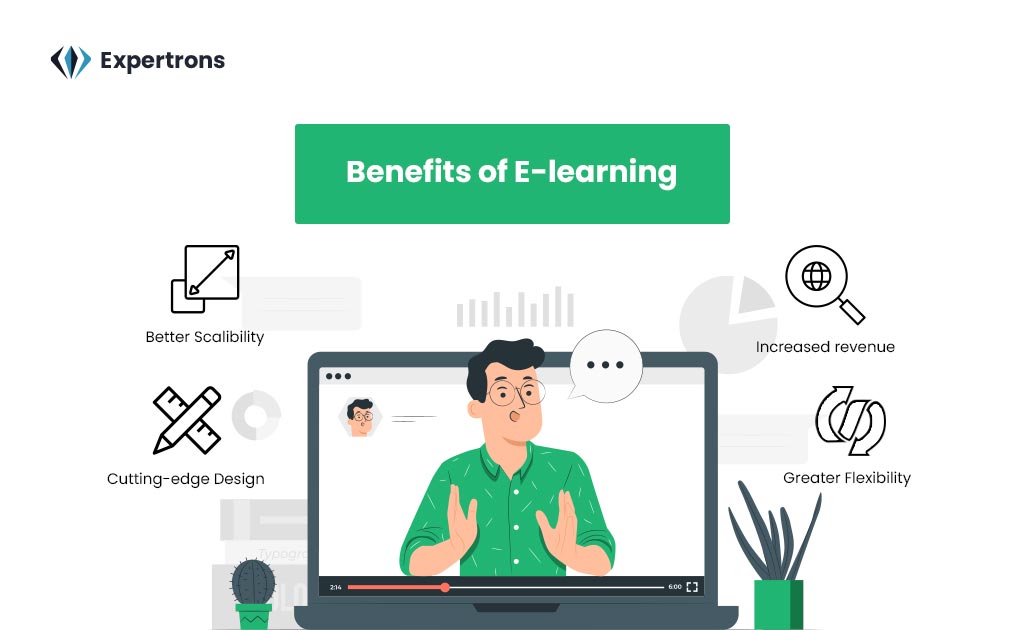 Greater flexibility: With modern software tools available, your employees can access content quickly and easily on their own time and at their own pace.
Cutting-edge design: When users decide to sign in online, they enter a web-based learning environment where they can interact with content freely & at their convenience.
What are the best e-learning trends to consider?
Mobile-First Learning
The evolution of mobile learning is a foremost e-learning trend to consider than traditional learning. Not too long back, any activity on the mobile device beyond routine calls and 8-bit games was a pipe dream.
Fast forward to today, we all appreciate the ability to do things on the go.
AI Videobots
An AI VideoBot is another e-learning trend of chatbots with AI brains. With this trend, you can connect with the real person in real-time; we all would love this. Right?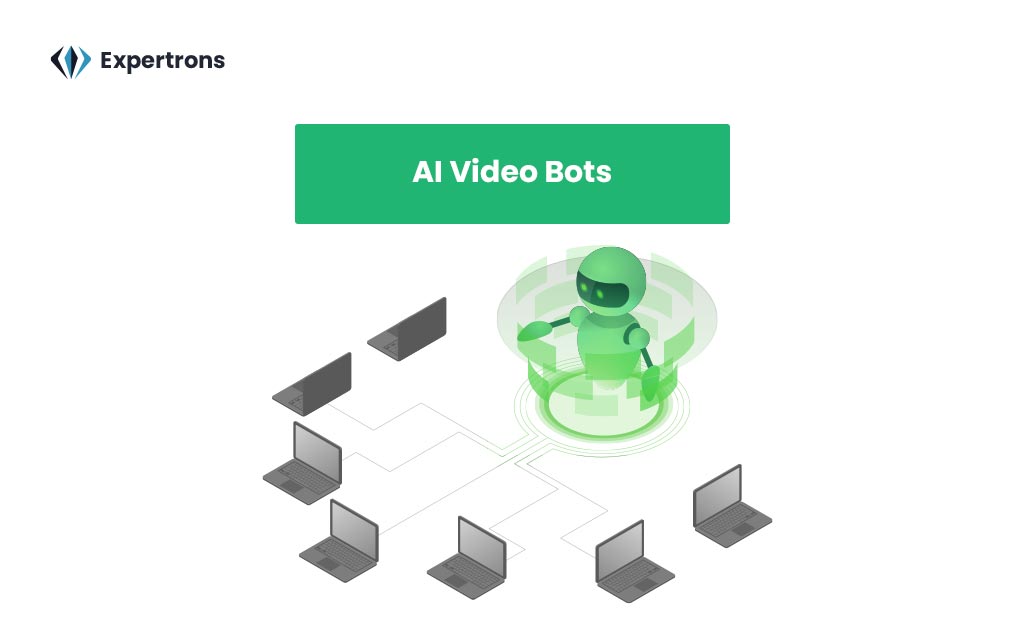 You know you can transform that dull elearning session into fun and educational.
Moreover, AI-driven videobots come with ease and flexible access.
Top benefits of Videobots –
Increase engagement & action
24/7 service
Elimination of human error & negligence
Automated lead generated & retention
Elimination of operational costs
Detailed analytics for future strategies
Know more – A definitive guide on videobots for B2B & B2C
Augmented & Virtual Reality
Augmented and virtual reality are some of the most exciting technological innovations. They provide immersive, engaging content that can be customised and personalised for every user.
Whether you are a business that wants to build your brand through VR or an educator who is training students in eLearning, AR or VR has the potential to reshape the way we learn and interact with information.
Interactive Game-Based Learning
Game-based learning is a popular trend in education as it offers significant benefits such as adding fun and making learning more enjoyable. Gamification is becoming evident as a way to engage students and make them take an interest in their learning experience.
Microlearning Platforms
It's easy to access, bite-sized learning. The emphasis has been on rewards and performance. Several eLearning platforms use courses and gamification to make learning enjoyable.
In 2022 and beyond, businesses will begin using microlearning platforms for frontline and customer-facing employees to deliver better performance.
To Conclude:
The future is bright because students are no longer passive learners. They want to take charge of their cooperative learning and engage more in the concept of elearning.
Expertrons' flagship online programs do well by providing plenty of interactive skill training sessions.
Discover our short-term courses to kickstart a successful career
Finding the motivation may be tough, but it's vital if you want to reach your goals. So get started already.
FAQ
What is e-learning and its types?
E-learning is the delivery of learning and training through digital resources. Computer-based and internet-based e-learning are alternatives that the educational scientists have chosen to classify.

What is e-learning example?
AI Videobots, Gamified scenario, Microlearning  and AR/VR

What are the e-learning resources?
Internet, interactive television, wireless and mobile phones