How to answer the basic Technical Interview Questions? Find out here!
Imagine yourself sitting in the interview room, with your recruiter ready to ask you technical interview questions. Do you see yourself prepared enough to answer them? Are you confident about your answers?
Before panicking about things beyond our grasp, let's understand what technical interview questions ask you.
What to expect from Technical Interview Questions?
Unlike your general interview, technical interview questions are much more comprehensive.
This particular round is present primarily in applications for Engineering and Software roles. Employers check how "technically" able you are for this job.
How to prepare for Technical Interview Questions?
The basic technical interview question interrogate your in-depth knowledge in your applied field. In most Application procedures, this round comes after one of the following tests assesses your general profile:
Also read: How to ace your first interview with these tips and hacks!
After completing their basic screening test, recruiters like to test your knowledge by strict technical interview questions. These questions assesses your profound awareness in the particular field and observes how well you apply that knowledge in unfamiliar circumstances.
Here are some tips to help you prepare beforehand:
1. Research your field from top to bottom
Review primary domains of your field and study in-depth on them. We would if we could write the word "exhaustive" 100 times in this blog. That is how well-versed you should be in your job description.
2. Know your company
Understand how your company works. Check out how your field has contributed to problem-solving scenarios in your company's history.
3. Build a solid resume
State your most relevant technical projects throughout your previous internships/co-operatives and discuss your role briefly in points.
It's not just accomplishments that matter, but how you present them on a single price of paper.
Also Read: How to build a resume that highlights your best skills.
4. Be ready for a practical test
Your problem-solving skill is your most valuable asset. The employer can test you on a complicated coding problem or a hypothetical question beyond basic technical interview question. Always prepare to think on your feet at any given point throughout your interview.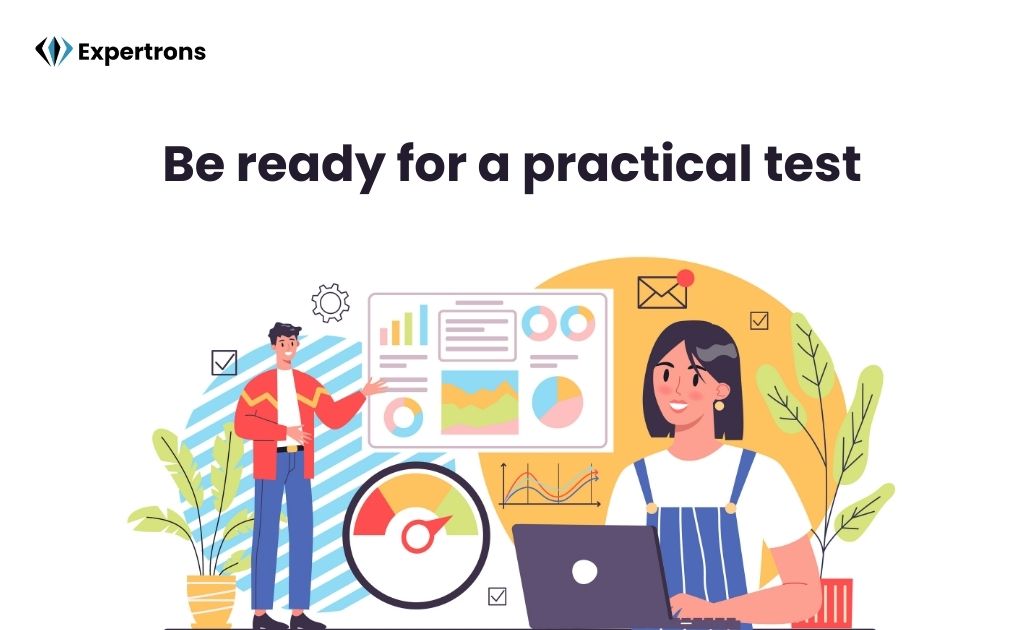 If you're wondering whether or not you're confident about your present skills, take our user journey and evaluate your current profile.
Click here – To start your employability test & evaluate test score
What are the examples of technical interview questions?
Here are some mock questions and answers to help you get through technical interview questions:
Can you state an instance where you applied your technical knowledge into practical use?
Tip- Here is where your resume comes into play. Demonstrate a challenge you have faced in your career, and give an overview of how you applied your technical knowledge to solve it.
What are some of the programming languages you commonly use?
Tip- This question is most relevant for software roles. Employers explore your specific fields of expertise to assess if you match the requirements for the position.
Have you ever designed a database? Please explain how you did it.
Tip- This question can be altered with a specific project to your domain. Answer comprehensively, and highlight your role. Do not drag your answer for too long.
Other In-depth technical interview questions concerning your field may include:
Benefits and Drawbacks
Differences between two or more topics
Explain workings
Brain Teasers/ Think outside-the-box
Not sure where to start? Expertrons PRO is your first step!
You may ask yourself, "what if my skills aren't enough for the interview? What if I'm under-trained?.."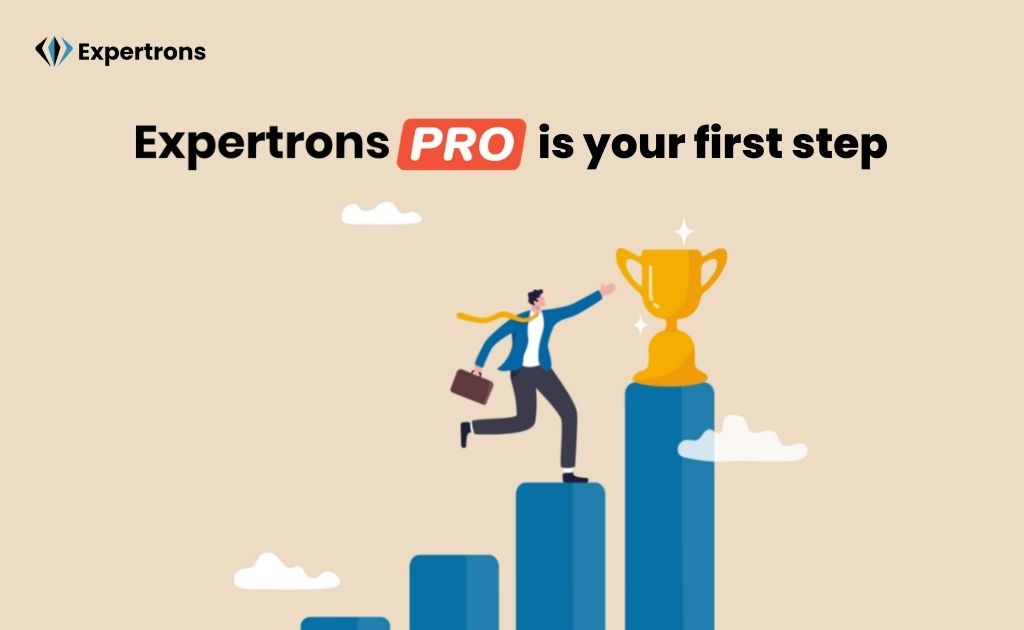 Before you ask another what-if, we have an answer.
Visit Our 100% Job Guarantee Program, Expertrons PRO!
Our flagship training program will not only help you master your niche but also your critical thinking and communication skills!
Here is how we train our aspirants:
Provide Mentorship via 1:1 expert calls
Effective soft & domain skill training
Interview preparation support
Domain-Wise Premium access to capstone projects
– What's more? You get a 100% job guarantee after receiving extensive training with over 6000+ industry experts! Over 3,50,000 aspirants trained with us, believing in the journey. It's time, you join them too!
What are some Technical Interview Questions for Freshers?
Your employer will assess you based on your level of qualification. Some common freshers-friendly technical interview questions you can prepare are:
What are some technical certifications you have received in school/college?
What is the extent of your technical awareness in this field?
How many programming languages do you know?
Don't worry if you're struggling to find answers related to your experience. We have designed our Expertrons PRO program, especially for students to acquire extensive practical skills that eventually set them on the right career path.
Key-takeaways
Be it a fresher or an expert, technical interview questions put us all to the test. So remember to believe in yourself, and showcase your knowledge to the best of your abilities.
Once you've determined your mind to achieve that dream career, there's no turning back!
FAQ
What is a technical interview?

-A Technical Interview  goes much more in-depth on testing your technical knowledge on the field you're applying for.

What is technical round in interview?

-A technical round usually comes during application processes for jobs related to engineering and software roles. Employers test your technical competency for the position, and how well-versed you are in the field.

What should I expect in a technical interview?

-Understand the basic requirements for the job and be prepared to answer domain-specific problems that the employer asks you. Be well-researched and ready to think on your feet. Expect questions that go beyond technical knowledge and test your critical thinking. 

What are the basic questions asked in technical interview?
 
-What measures would you apply to make sure the results of your project are accurate?
-Demonstrate your single greatest technical achievement in a  project you have worked on.
Top 10 interview questions for freshers

-What is the scope of your technical knowledge?

-How many tools have you used for development? 

-What were your primary duties?

-What is your production deployment procedure? 

-How can you ensure that your deliverables are of high quality?

-Which technological talent do you aspire to have?

-What was your most recent technical project?

-What are the various types of operating systems you're familiar with?

-What technical websites do you consult?

-What is the significance of a solution design document?