Can you crack interview with technical skills?
Are you preparing to crack interview?
You need several job interview skills for recruiters to consider you. Some of the essential skills are soft and technical skills.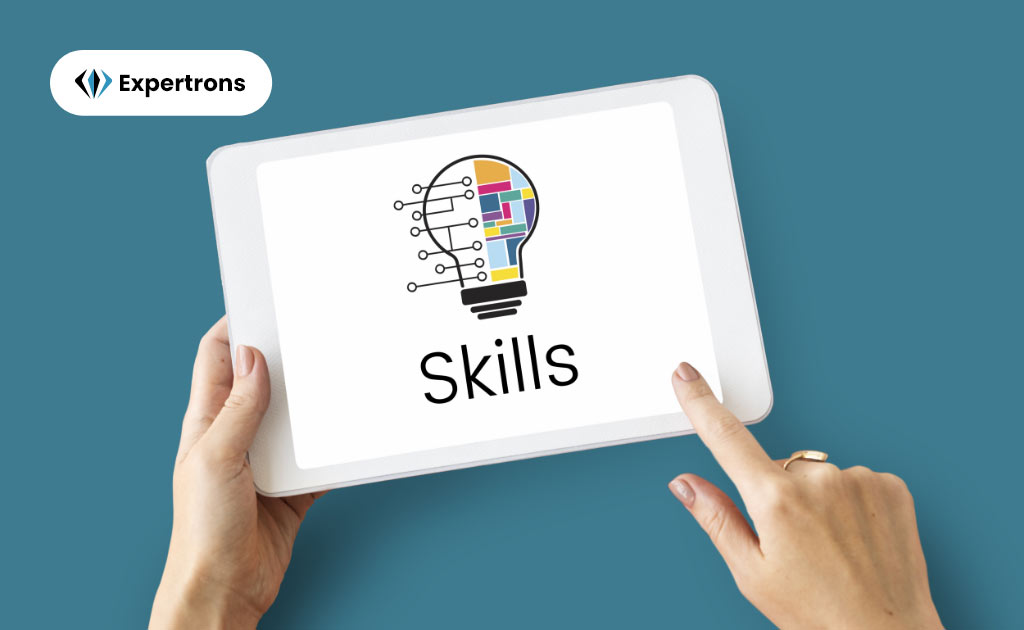 Careers need a baseline of education. Some jobs do not need any technical skills, but it takes a long time for you to excel at your job. 
But before that, let us understand what technical interviews and technical skills are.
What is a technical interview?
Employers conduct technical interviews to assess candidates' technical, critical thinking, and problem-solving skills.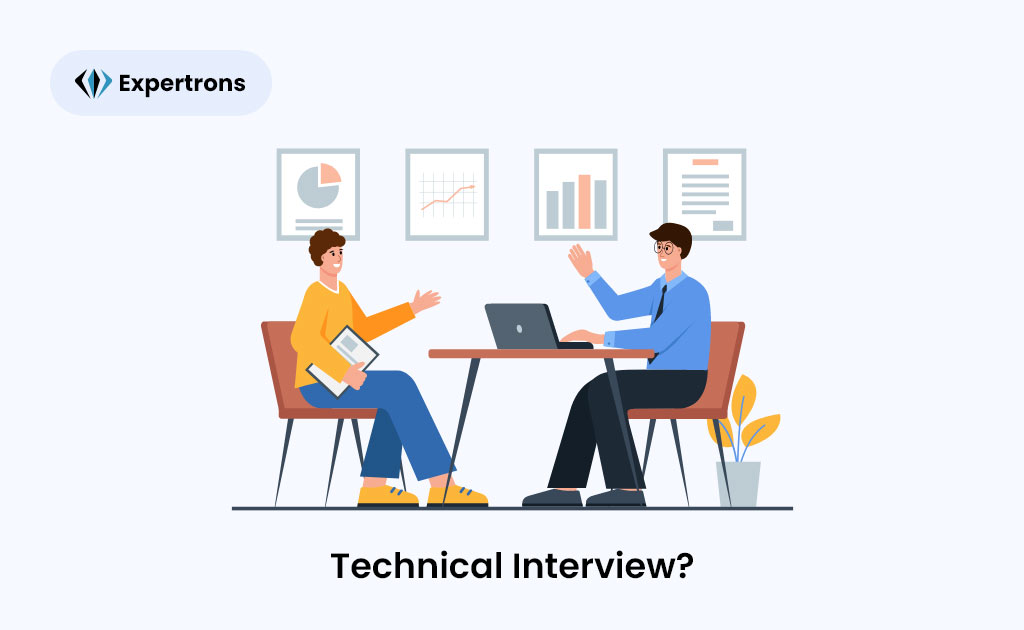 Technical interviews can be in-person, over the phone or online. A report says that recruiters decide if you get the job in the first 90 seconds of an interview. So, you must prepare and be confident when you attempt it. 
What is a technical skill?
Technical skills relate to the unique knowledge and expertise required for any career. Specific tasks and tools need technical skills. 
Every field, from Business Development to Management and Operations, calls for technical skills.
Are you thinking, "Which skills are must for cracking the interview?"
A report states that only 20% of applicants get selected for interviews. So, technical and communication skills are critical when discussing job interview skills.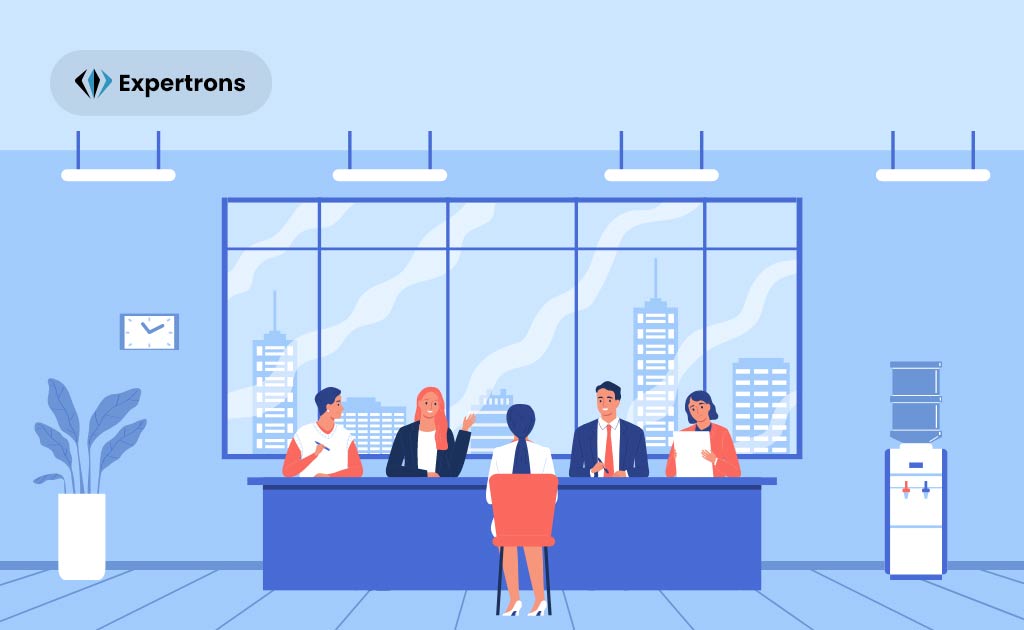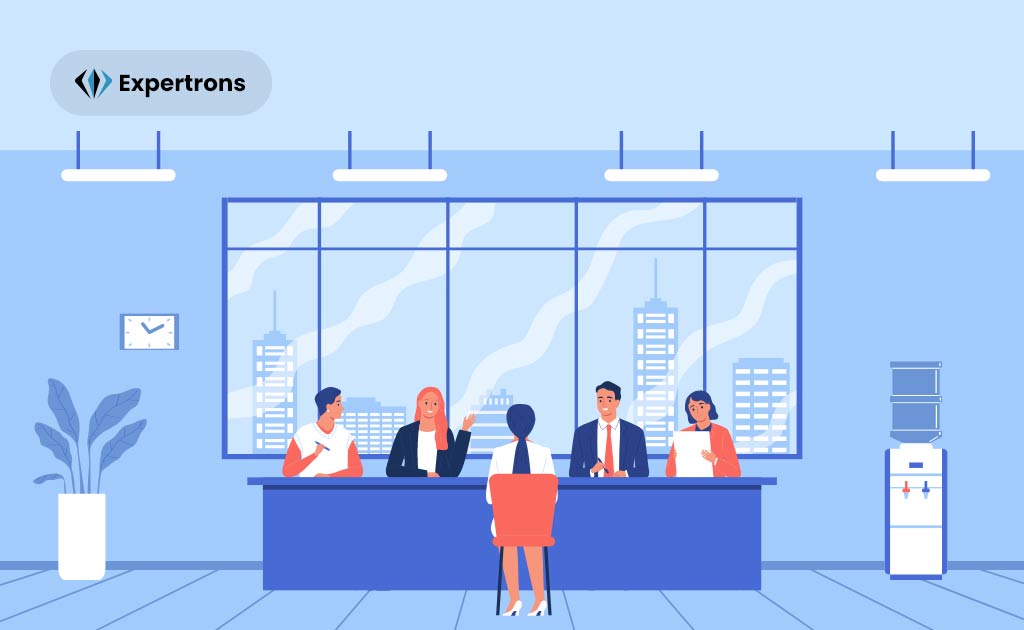 Expertrons' team trains students to boost their readiness to ace job interviews. They do this by conducting mock interviews with industry experts. 
Companies search for skilled candidates who can communicate with their colleagues. But in reality, this kind of talent can be hard to find. 
So, companies choose candidates with a mix of technical and communication skills.
Experience the Success of your Career – Start with Expertrons PRO!
Different types of interview skills are vital for the success of an employee. Thinking skills to research, identify and analyse information will help you stand out. 
At Expertrons, we work to help you succeed in your career. To achieve this goal, we developed Expertrons PRO. The program focuses on developing your communication, critical thinking, and problem-solving skills.
This is a flagship training program for students with a 100% Job Guarantee*. It helps you grow and harness your talent.
With Expertrons PRO, you will learn the technical and soft skills to succeed in your career. 
We design our course offerings keeping our students in mind. We ensure that students get in-depth knowledge of their respective roles. A clear idea will help them take up the opportunities they choose to pursue. 
Soft skills vs tech skills. Which is more important?
Soft skills are essential to the success of a business; in the same way, technical skills are crucial. It would help if you were well equipped in both areas.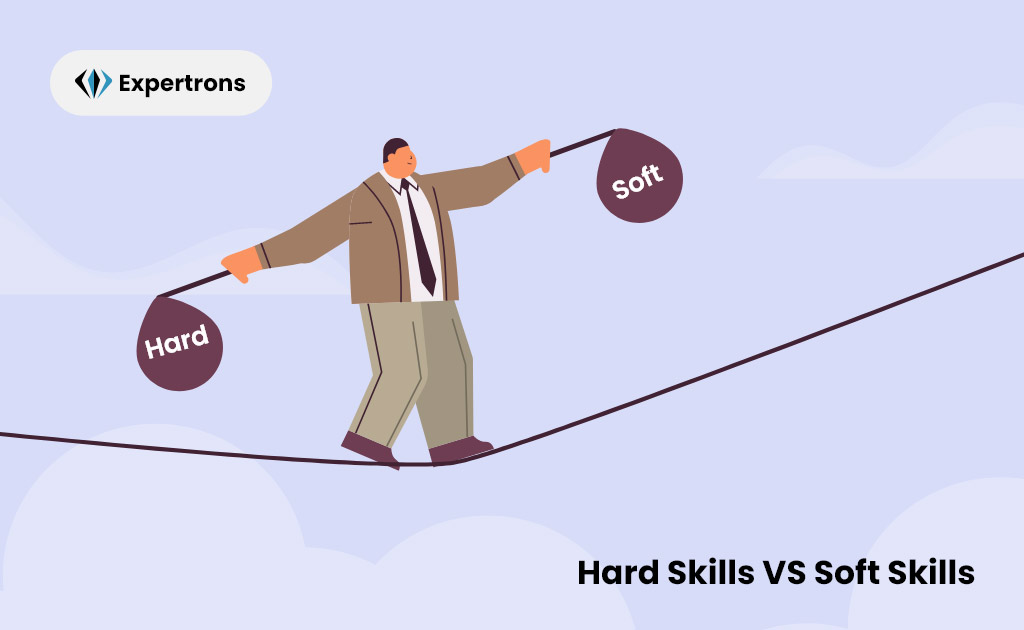 Let's understand in detail the significant differences between soft and technical skills–
| | |
| --- | --- |
| Soft Skills | Technical Skills |
| Soft skills are interpersonal skills and personality traits. | Technical skills are job-specific, which a person must have to get the desired job. |
| Soft skills show how the candidate will adapt to the work environment. | Technical skills define the fitness or suitability of the candidate. |
| Family, friends, place of birth, environment and day-to-day life experiences influence soft skills. | Formal education, training and practical learning across different disciplines help gain hard skills. |
| Soft skills affect interpersonal relationships and social competence. | Hard Skills involve techniques, mechanisms and professional competence. |
Expertrons offers soft skills development and domain skills training for candidates. Also, intensive interview training and access to a community of 6000+ experts. 
Why are technical skills critical?
Every job requires a different skill set. But, technical skills are most demanded and pivotal for every career. It provides the expertise to boost your confidence and make you a valuable employee.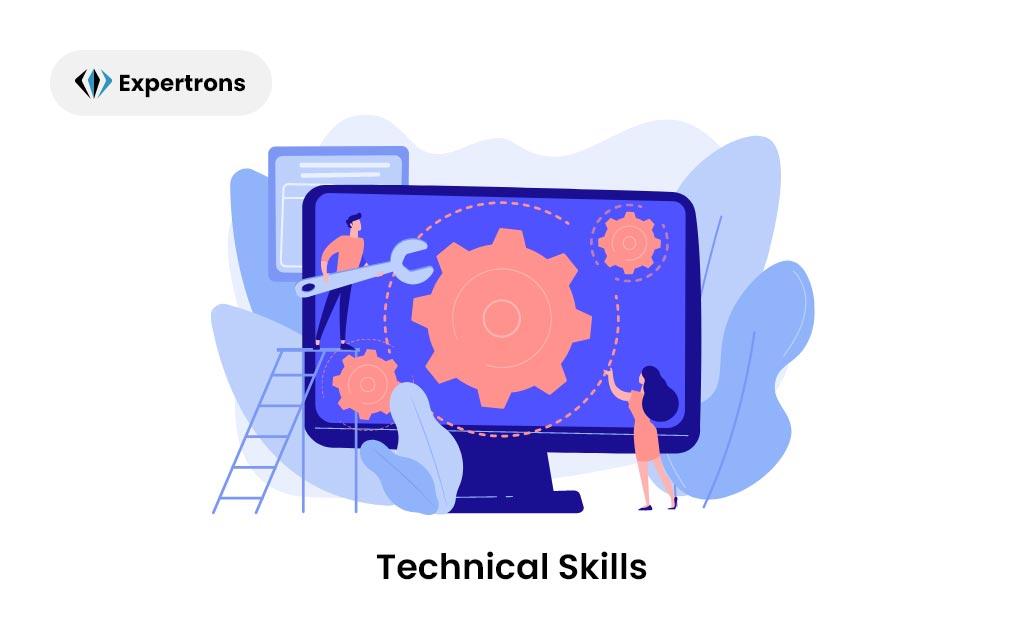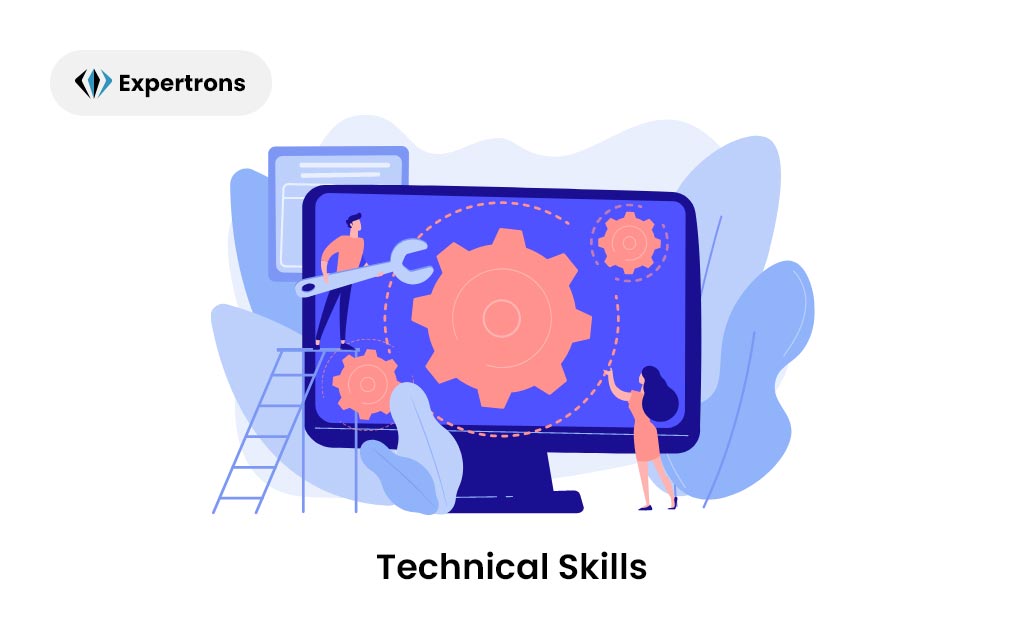 To crack interview in any sector, you will need these skills to perform different tasks. It leads to better productivity and job satisfaction. 
You can engage in 1-1 goal-setting calls with recommended experts with our program.
Also read: Detailed guide to land your dream job.
Key Takeaway: Become a desirable candidate with Expertrons 
Technical skills are vital for a good performance. But, soft skills are essential to connect and collaborate with people. 
An employee with all-around skills is more attractive than one with solid tech or soft skills. Learn to ace interviews with us. 
FAQ
How to crack technical interview?
1. Do your homework.
2. Take your time to answer questions and be transparent.
3. Thinking out loud will help the recruiter understand your thought process. 
How to crack interview in first attempt?
1. Do a thorough study on the company you want to join. 
2. Dress for the job.
3. Be early.
4. Make an excellent impression. 
5. Follow up with intelligent, open-minded questions.
6. Sell your strengths. 
How to crack any interview?
Interviews can sometimes be overwhelming, especially when it is your dream career or a position you have highly admired. To crack interview:
1. Look up the company, job requirements, and the recruiter.
2. Find interview FAQs and practice your answers.
3. Prepare a substantial list of references.
4. Be prepared. 
How to improve interview skills?
1. Have a positive and calm outlook.
2. Identify and set your visions in advance.
3. Sell your expertise and knowledge in the right way. If you struggle with any of these, Expertrons is here to help you.
Is it easy to crack an interview?
Cracking a job interview can be daunting for candidates. Preparing for it in advance is imperative. If you are well trained, then you will be able to crack an interview.