How To Negotiate Your Salary Package: The Ultimate Guide
During your interview prep, have you ever really considered the question of how to negotiate salary with HR of your dream company?
That fear of avoiding the salary negotiation conversation can be quite dangerous for us in the long run. In fact, a lack of negotiation causes a loss of Rs 2-4 lakh per year on a base salary of 10 lakh for a candidate, according to research conducted by Pink Ladder.
Why Should I Know How To Negotiate Salary With HR?
Whether you're an expert with more than 5 years of experience, or a complete beginner right out of college, you can never escape the salary negotiation conversation.
Want to know how to present the best version of yourself to your HR?
Also Read: Interview hacks to convince your HR that you're the ideal candidate
3 Tips To Nail Your Salary Negotiation With HR
These salary negotiation tips will help you tackle the daring question of how to negotiate salary with HR.
1. Understand Your Worth
You might be wondering, "how to negotiate salary with HR when I don't know what to negotiate? We definitely got you there. Before uttering the words "I want a higher pay for my job" you should always evaluate your self-worth in the current job market.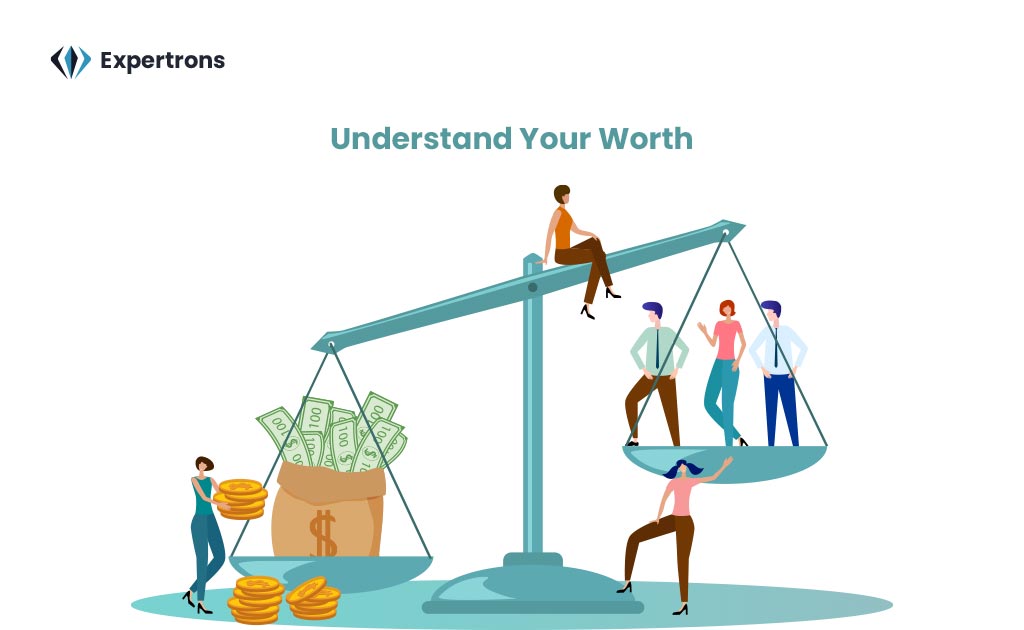 Research your position's worth through special tools like Glassdoor or PayScale to see what salary can be expected from your position.
These tools strive to show you a salary estimate of how much your role could pay in other companies.
2. Test Yourself
Before going to a real interview, it is essential you test yourself with an actual career coach. Test your hidden skills and identify the best career suited for you to make a better career choice.
Pro-Tip –
Our employability test will help you find exactly which career stage you are at!
Click here to start your employability test
Wanna further develop your skills for a guaranteed job placement ? Learn from our experts at Expertrons to achieve professional guidance on how to efficiently build your profile!
3. Know Your Salary Package
Who says negotiating salary with HR cannot get creative? No one!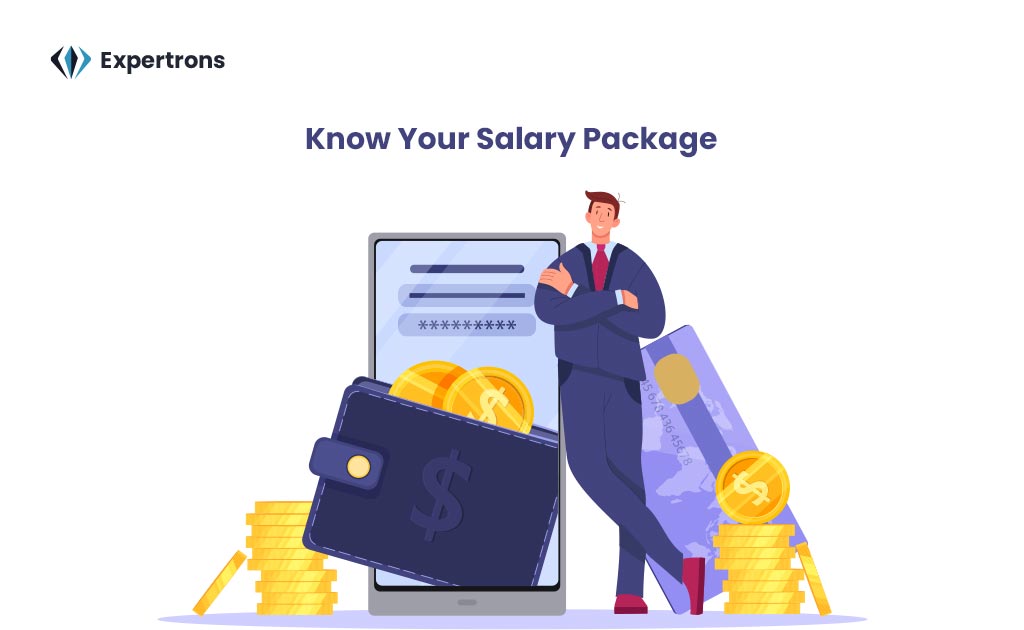 When money is finally off the table, you can negotiate on the alternatives, eventually adding to your salary package! Benefits like insurances, bonuses, and casual leave allowances are one of the most common variables that can add to your benefits.
How To Negotiate Intern Salary?
Studies show a higher employment rate in college graduates than senior level experts. However, the only achievement graduates don't really have much experience besides winning at intra-college curriculum events.
At the end of the day, a successful negotiation in HR only comes down to confidence. When you really believe in the abilities you possess, you can get through any dreadful question and ace any interview!
"But where do I start?"
Say no more. Helping out bright, curious candidates like you is why Expertrons Pro exists! With 6 months of intensive skills and placement focused training, you will not only acquire soft skills to reach your goal in life, but also, get a guaranteed placement at your dream career!
Final Thoughts
While it's essential to know how to negotiate salary with HR, let us remind you that an interview negotiation is only the first step to a long journey towards your career goals.
Expertrons's flagship training program aims at guiding you through that journey to become the ideal candidate for your dream job.
Embrace that uniqueness in you with Expertrons PRO!