Is HR a stressful job? A fact guide!
This is one of the most often asked questions, 'Is HR a stressful job?'
While every other job seems stressful on the outside, the HR post in company is usually considered the most stressful. 
Since the HR post in the company juggles a lot of departments, people want to know why HR as a career can be good for them.
HR is a good career choice, it will suit you
Listed as a profession which produces the highest paying HR jobs in India, the human resources department jobs are considered to be the best business jobs, both nationally and internationally
To improve business performance, human resource management plans, manages and implements effective strategies in the workforce and employee development arena. As per the data released by the business-standard site, India has seen a higher growth of 77% in specialized analytical professionals in HR in India.
If you want an answer to why HR job can be a good career choice, you can rely on the fact that a business's vision and profitability depends upon the HR. So, every other business is looking for skilled HR professionals.
What does HR do all day?
Although an HR professional covers numerous departments, having an HR post in a company comprises of the following primary job roles that they must perform –
Responsibilities of HR:
Planning
Job designing and analysis
Recruitment procedure
Payroll and compensation
Performance analysis
Training and development
Manage Harmonious Employee relationship
Highest paying HR jobs in India
HR Manager
Compensation and Benefits Manager
Training and development manager
Recruitment and selection manager
HR consultant
executive recruiter
HR Associate
Employee Relations specialist
Required Skills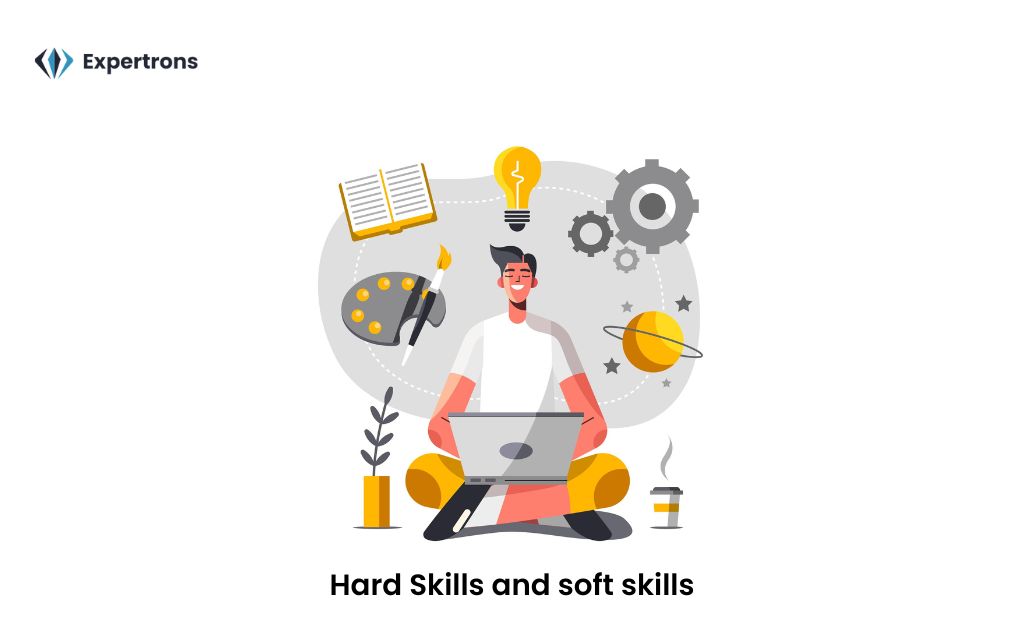 Soft skills
Planning
Problem Solving
Proactiveness
Time Management
Conflict resolution
technical skills
Click here: Assess your HR skills & Sign up to get 100K mins of career hacks for FREE
Due to such diverse skills sets and qualifications, the HR post in company is considered to be well-paid and one of the most crucial ones in an organization. 
If you are interested in knowing that how to get a job in HR, you should be aware of the fact that it is no cakewalk! 
The HR field is in demand and providing some of the well-paid jobs in the country, there a cut-throat competition. You must possess the right skills to grab one of the highest paying HR jobs in India.
Developing your skills, to be an effective HR professional, via Expertrons' PG Certification Programme, will assure you a 100% job guarantee*.
How can Expertrons help you?
Being India's No. 1 platform, we provide you the best traiming program all over the country with a 100% job guarantee.
We strive for excellence so, with the help of our PG Certification Program, we provide an extensive domain-specific training schedule to upgrade your skills set.
Our Certification programme is designed in such a way that we provide a 100% job guarantee* in top companies such as Deloitte, Accenture, KPMG, and so on.
Key Highlights of Expertrons PG Certification Program
– 1:1 Goal-Setting Training and Dedicated Support
– Higher Salary with Soft & Domain Skills Training
– 100% Job Guarantee* & Job referrals in 4000+ Hiring Partners
– Assured Career Growth with 6000+ Industry Leaders
– Latest Industry Knowledge with Industry Capstone Projects
– Career Counselling, Mentoring, and Technical Guidance
Click Here: Get certified to kickstart your HR journey & land a 100% guaranteed job* now
Bottom Line
The demand of Human Resources is ever-increasing. With the right skills and domain-specific knowledge, you can get your hands on some of the highest-paying HR jobs in India.
Kicstart your HR journey with Expertrons to land your dream career.