Is an MBA essential in Digital Marketing? Find out now!
This question pops up in the mind of every other student who is pursuing an MBA in digital marketing. Even though there are multiple jobs after MBA in marketing, most people are unsure of their skills, specialization, and the scope of digital marketing in India.
Having a digital marketing specialization in this digital era is never a waste! The career after MBA in marketing is broadened and offers a vast scope of digital marketing in India.
Introduction
Even though there is a bright career after an MBA in digital marketing, it is not just the degree that matters. With the changing dynamics in the job market, experience and the right skills count for more than just an academic degree.
Thus, if you aim to get a high-paying job in the digital marketing field, you should go for the best certification courses in the digital marketing domain, like the Expertrons PRO program in digital marketing.
Instead of doing the best certification courses before MBA and focusing on both arenas, you should focus solely on one.
P.S. – Our best bet is on our top certification course as we offer effective training and skill development in the chosen domain and 100% job guarantee for a secured future.
Click Here: Register for Expertrons PRO to kickstart your career in Digital Marketing!
Is MBA in Digital Marketing beneficial for you?
Whether the fundamentals or organizational behavior, a career after MBA in marketing is broadened. Why? Because MBA provides you the much-needed specialization in the field and prepares you to land in the area.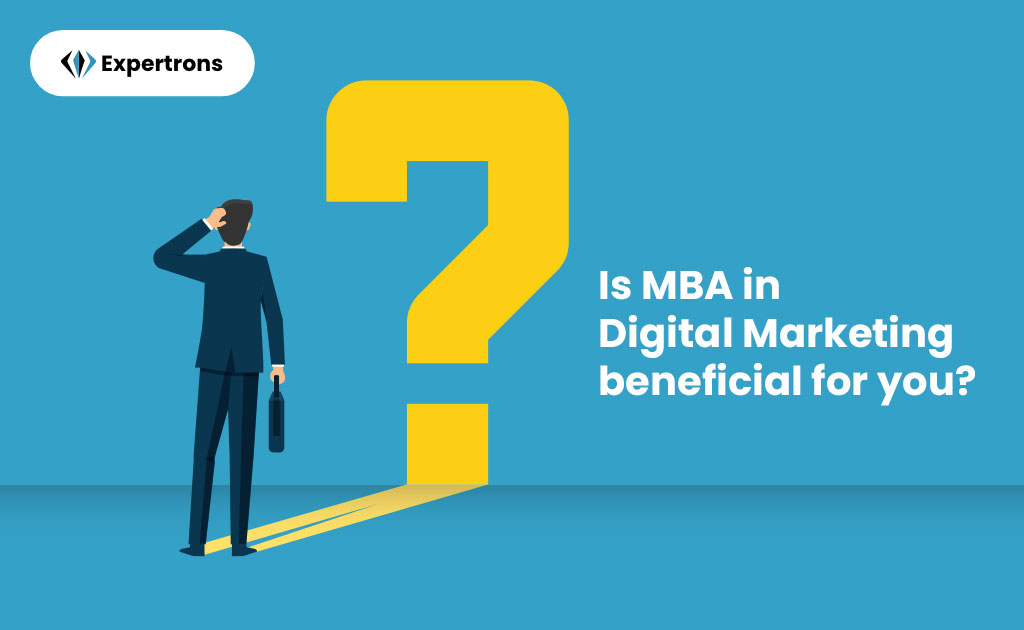 Today, almost every company is looking for candidates with a digital marketing specialization to boost their sales and pitch on online platforms.
Also, read – How to get marketing jobs in 2022
However, if your primary focus is on skill development and a high-paid job, an MBA in digital marketing may NOT be the only fit for you.
Let's face it!
Instead, a certification course can help you gain the analytical skills to think about the past, present, and future.
An MBA in Digital Marketing can help you get a degree from a reputed organization. However, as businesses are going either partially or entirely on online platforms, sometimes, the students feel that just an MBA degree is not enough.
Shattering the myths – a good certification can help you to be on the list of the top paid professionals in the industry.
Also, read – Lead the World of Marketing with these 5 master strategies
So, how to make sure that you get that excellent digital marketing specialization that can land you your dream job through a certification course?
Expertrons PRO is here to save a bright future for you
The right set of skills is the most critical factor if you want to aim for well-paid jobs after MBA in marketing. But, looking at the recent trends, the certification courses from leading platforms like us can get you into the top league of business professionals in the country.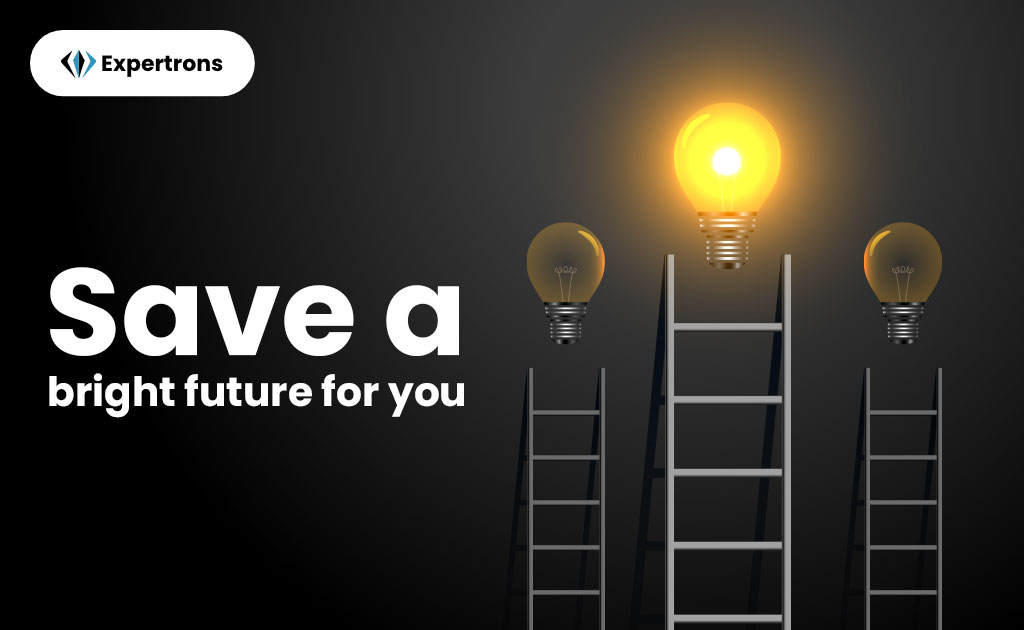 Expertrons PRO is a flagship training program that provides 1:1 Expert Consultations to provide the professional career guidance you need to kickstart your career.
With 4000+ hiring partners, the program offers a 100% job guarantee* that helps you land your dream job in top companies.
Key features of Expertrons PRO:
Job Referrals and Reach-Outs
Soft Skill & Hard Skill Training
Access to 6000+ Industry Experts
Access to 4000+ Hiring Partners
100% Job Placement Guarantee*
5x Industry Knowledge & Skills
What's more to it?
Expertrons PRO provides you with a community of 3.5 lakh+ like-minded candidates, which increases your chances of exponential growth by 8x.
Click Here: Assess your skills to take your career to newer heights today
Become the best version of yourself and make the more intelligent choice with Expertrons for a brighter future!
Bottom Line
Having an MBA in digital marketing is a path to success indeed.
However, a certification course, instead, can make the journey smooth. It opens up multiple horizons and increases your scope of digital marketing in India.