Career Pathway in Business Operations: A Definitive Guide!
Are you struggling to build the ever-evolving business skills to kickstart your career pathway in business operations? You are not alone!
To operate at a pro level in today's dynamic business landscape, you need to realise that there are a lot of different areas and choosing just one can tie you down for your whole career pathway in business operations.
But knowing about holistic elements of this field will help you in making the right career decision effectively with minimal friction or confusion.
Introduction
Recent studies showed that more than half of the workforce needs new training & skills. As per India Skills Report 2022, 46.2% of the youth were considered highly employable resources. Yet, not everyone is the right fit.
Do you know why?
It is due to the lack of skills for the job role. Even if a highly employable resource exists, it does not necessarily mean they possess the job role.
To make your career pathway in business operations, from a very young age right through your 60s, you are always needed to lead the charge to act as the middleman between departments and individuals.
For example, as a Business Operations Executive, you'll explore the opportunity to manage a variety of day-to-day tasks and projects for the success of an organisation.
Thus, gaining domain-specific knowledge via certifications is essential if you are a fresher or a graduate wanting to be the strongest in your field.
Sign up to grow your career pathway in Business Operations & get 100K mins of career hacks for FREE
And what does it take to be a great operational leader or a manager?
We mean, sure, you need to be good at your job and you should know about the industry in which you work. And you definitely want to be well-rounded and good at handling things that fall outside of your control.
Know everything about Operations Management: Get personalised insights!
Operations are one of the most demanding areas within any business. It is a service-oriented profession, including planning and implementing projects and staff management.
The essential functions of Operations Management include Procurement, Supply chain, Manufacturing, Production, Service delivery, Customer service, Quality assurance and Distribution.
You can find many jobs in operations for freshers out there in the job market to start from entry-level or even senior positions and build your career towards a senior level.
Why Specialize in Operations Management?
Operations knowledge can help you create a start-up
Operations help contribute to sustainability initiatives
You get a chase to work with advanced technology
Operations are the core of any business
Common Job Titles in Operations Management
Logistics Manager
Operations Analyst
Procurement Specialist
Project Manager
Supply Chain Specialist
Key Skills required in Operations Management
Technical Proficiency
Long Term Thinking
Product Development
Risk Analysis
Strategic Planning
Job duties of Business Operations Manager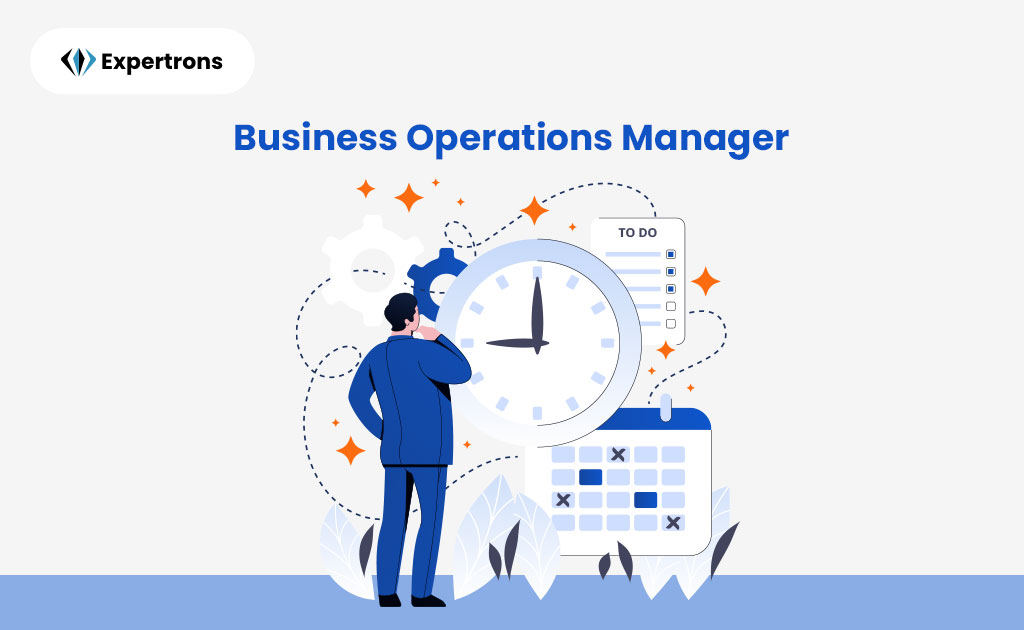 Staffing
Training
Supervision
Accounts payables
Inventory control
Budgeting/financial management
Contract negotiations
Top Industries that support Operations Management
Banking
Hospitals
Software or IT
E-commerce
Fast-moving consumer goods
Service Providers (Most Preferred)
Manufacturers and more.
In fact, it is commonly believed that the Service industry is the most essential industry which covers both the front and back end of the business to achieve success.
It focuses on streamlining the service delivery and improving it based on customer feedback.
To achieve this goal on the front end, the business operators hire the right people from the backend and prepare forecasts on clients' projects to estimate the profit and loss which may incur in the organisation.
Salary Range for Operations Managers
As per Glassdoor's study, the national average salary for an Operations Manager is ₹9,00,000 in India. This depends on the academic qualifications, performance, location, skills, and experience of the employee.
Projected Job Growth for Operations Managers
You can expect job growth of about 12.5% over the next decade, which is faster than the average for all professions analyzed by the BLS.
Operations managers who have logistics expertise may ideally expect even greater employment opportunities; the projected job growth rate for logisticians is about 22%.
Do you see yourself in the field of Operations Management?
While many hiring managers have a degree level qualification as an essential requirement, there are still opportunities for operations managers without this. In simple words, you may be able to find a role in the Operations domain even if you're a fresher.
Find out How – By magnifying your professional skills with the help of a certification program that can elevate your career from rock bottom.
Keep Scrolling!
While most hiring managers will hire candidates who only match 60% of their criteria, most candidates will only apply for a vacancy if they feel they reach 100% of it. So if you have it in you, it's time to work hard & smart to shape new undertakings in your higher education.
Higher education is indeed a great way to gain valuable work experience and connections in the business arena. What's your next career path like?
Climb the Corporate ladder of Business Operations with Expertrons
Expertrons is India's Promising Edtech Company that aims to provide aspirants with the right training under the right guidance when it comes to Industry Learning.
We specialize in providing innovative, customized and effective learning solutions for the education industry across all verticals.
If you are looking for a career in operations management, you must consider a 'Foundational Certification in Operations Management that can help you gain the relevant skills and knowledge across all the vertical and horizontal areas of the business.
Program Highlights:
The Expertrons' Certification Program is designed to minimize the learning curve barriers for an already experienced executive and work in the corporate world.
From data management, task and project management, and problem-solving to typing speed exams all will be discussed at a strategic level so that the students get enough theoretical knowledge and practical training.
The candidate will earn the certificate after completing the modules, quizzes, assessments, and assignments
Click Here: Master the field of Business Operations to be a leader with Expertrons
Key Takeaway
We can conclude that knowledge is power. For a successful career pathway in business operations, you must upgrade & build practical skills because even top companies are hiring candidates with a non-business degree.
If you want to gain an edge over others, Expertrons is the right place for you.
As a result, you can succeed in the corporate world with advanced training by top industry leaders who will show you the best and most direct ways to plan your goals, training & career.
We work on you, for you!