Why should companies hire freshers?
Is your company hiring candidates?
If yes, then how about hiring freshers?
The corporate world keeps evolving every day and so it demands high productivity from its employees. Expecting the best financial outcome isn't bad but if every corporate company keeps hiring experienced candidates then how would a fresher get the required amount of work experience companies to look for?
Experienced candidates have been in the industry for a quite long time but a fresher can also help a company grow its business. Right from coming out with fresh ideas to executing them in modern ways, a fresher can be a great asset for businesses around.
Go on reading to understand why companies should start hiring freshers.
Freshers come with Fresh ideas
Freshers come with their own set of skills that might help companies grow. These freshers are freshly graduated and seek learning experience. They're ready to learn and experiment with innovative ideas for the company's growth. A fresher not only seeks a learning opportunity but also a great work environment. If companies agree on providing a fresher with these two perks then there's no looking back! Freshers thrive and stick around for a long time with the organization. Isn't hiring freshers a fresh strategic idea?
Freshers can be easily trained
Since freshers are new to the work environment they are more disciplined and less likely to act smarter than the employer. Freshers seek exposure to learning opportunities and so it becomes easier to train and mould them according to the company's requirements. Hiring freshers is a great idea because it takes very little effort to teach them the technical part of their job role as they are technologically sound too! Turn the key of motivation and a fresher would hit the floor running.
Freshers are self-motivated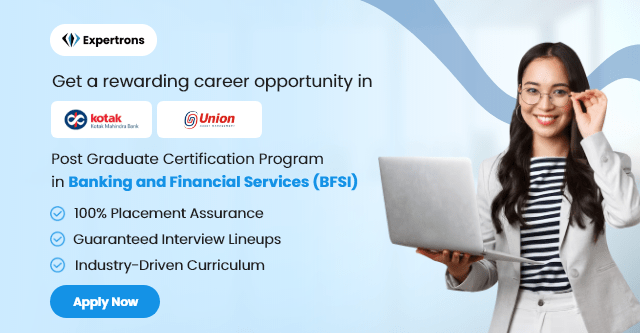 Because they grew up socializing digitally, they're well versed with technology. Freshers know what's trending and so companies need not worry about its digital presence. These Millennials and Gen Z freshers are tech savvy who can easily grasp new software or technologies.
Freshers expect very little
Being very freshers in the industry, they don't expect a big salary package. Companies can start hiring freshers with lesser salaries and get much more in return. Besides, once they stick around with the company, they also have a lot of positive aspects to share about the company they started their career journey with.
The first job is always special for every employee. If you're an employer looking to hire talented candidates in your company, then start hiring freshers. Let them kick start their career journey with you.
At Expertrons Job Guarantee Program, we train freshers and make them job-ready. Right from Sales to IT, we have eligible candidates in every career domain.